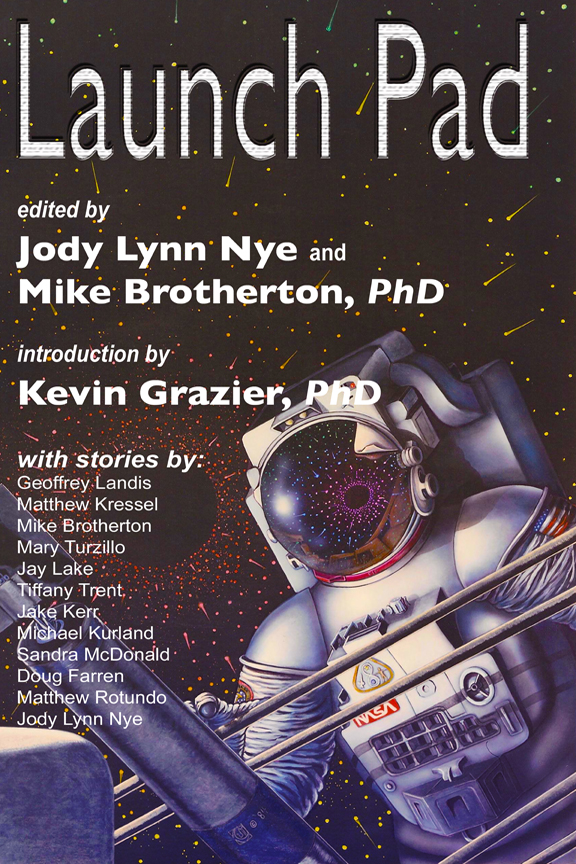 After last year's Launch Pad workshop for writers, attendees discussed an idea about contributing to an anthology. A year later, that idea has manifested itself in the first Launch Pad Anthology.
The Launch Pad Anthology was co-edited by Jody Lynn Nye and Mike Brotherton, with an introduction by Kevin R. Grazier, an astronomer at UCLA and science advisor to the Battlestar Galactica reboot series.
All of the contributors to the anthology are Launch Pad alumni. This first anthology includes:
As an added bounus, Jody Lynn-Nye's Spectromancy Tuckerizes all of us who attended and taught at Launch Pad 2012. So there's a Captain Doug Farren, a DATLOW report, and I even make an appearance in there as well. It's so cool to have such talented friends who can whisk you away to the stars with a stroke of a pen.
Launch Pad is about educating writers about science so they may in turn teach their audiences through their works. It's great to see an anthology like Launch Pad doing just that.
So what are you waiting for? Buy yours today!